HUMAN RESOURCES, HIGH PERFORMANCE & CHANGE MANAGEMENT: A CONVERSATION WITH CHERYL LIM (PART ONE)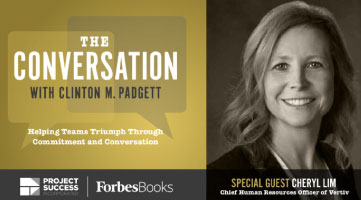 Episode Information:
Clint has a conversation with Cheryl Lim, CHRO at Vertiv. During their discussion, Cheryl talks about making the jump from managing a few people to leading large teams, the importance of repetition in communication clarity, and strategies for leading high-performing teams. This is the first part of a two-part discussion.
HUMAN RESOURCES, HIGH PERFORMANCE & CHANGE MANAGEMENT: A CONVERSATION WITH CHERYL LIM (PART ONE)