DIGITAL INNOVATION, ACCEPTING LIMITATIONS & IN-PERSON COMMUNICATION: A CONVERSATION WITH DAVID HALM (PART TWO)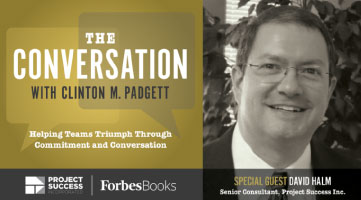 Episode Information:
Clint continues his conversation with his friend and colleague, David Halm. During their chat, David discusses the importance of leaders who listen to their teams, accept their limitations, and prioritize tasks accordingly. Plus, David and Clint talk about their involvement in the Olympic Games in 2016, 2018, 2020, 2022, and their current planning session for Paris 2024. This is the second part of a two-part discussion.
DIGITAL INNOVATION, ACCEPTING LIMITATIONS & IN-PERSON COMMUNICATION: A CONVERSATION WITH DAVID HALM (PART TWO)