ATTRACTING TALENT, DEVELOPING EMPLOYEES & MANAGING TEAMS: A CONVERSATION WITH CHERYL LIM (PART TWO)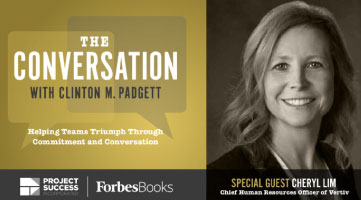 Episode Information:
Clint continues his conversation with Cheryl Lim, Chief Human Resources Officer at Vertiv. During their discussion, Cheryl talks about attracting and retaining top talent, including the need to align personal values with company values, and the importance of balancing what people need with what the company needs. She also shares the leadership principles that she follows and the best piece of advice she ever received. This is the second part of a two-part discussion.
ATTRACTING TALENT, DEVELOPING EMPLOYEES & MANAGING TEAMS: A CONVERSATION WITH CHERYL LIM (PART TWO)