BUILDING STRUCTURES, ACTIVATING PEOPLE & CONSTRUCTING A VISION: A CONVERSATION WITH CATHY ORQUIOLA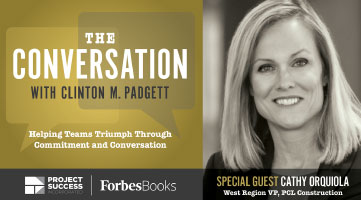 Episode Information:
Clint has a conversation with Cathy Orquiola, West Region Vice President at PCL Construction. During their discussion, the two talk about the importance of being an "overcomer," the benefits of PCL being an employee-owned business, and why cohesion is the most important part of team success. Plus, Cathy and Clint share in the struggle of parenting teenagers.