Green Energy A Culture of Commitment a Conversation with John Zahurancik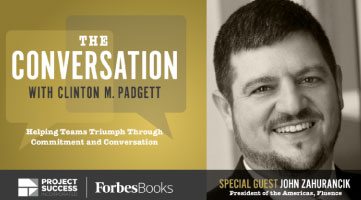 Episode Information:
Clint has a conversation with John Zahurancik, President of the Americas at Fluence, a global leader in the clean energy transition and large-scale battery storage. During their discussion, the two chat about what Fluence does to improve power grids and systems, why you should create a culture where subordinates feel comfortable arguing with their superiors, and how to overcome problems through cross-discipline communication and collaboration.  Plus, why is John so interested in the history of salt?