LONGEVITY, LEADERSHIP & LEARNING FROM FAILURE: A CONVERSATION WITH DOUG BAWEL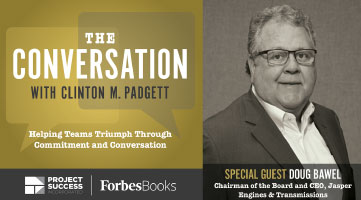 Episode Information:
Clint has a conversation with Doug Bawel, chairman of the board and CEO at Jasper Engines & Transmissions. During their discussion, the two chat about Doug's 46-year career at Jasper, the importance of valuing and retaining quality team members, and the realization that being a good mentor means allowing for failure. Plus, Doug gives his thoughts on EVs and the future of the internal combustion engine.