EPISODE 25: A CONVERSATION WITH JEANET WADE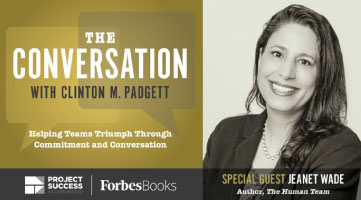 Episode Information:
About Jeanet Wade: Jeanet is a Expert EOS® Implementer and the founder of Business Alchemist. Her coaching framework allows leadership teams to simplify complex problems and drive bottom-line results.
Even before she began working in earnest, she was devouring self-actualization materials. "Anything from Tony Robbins to clinical scholarship in the field," she remembers. Wade's career began in the '90s as a Communications Manager for Maritz, Inc., a St. Louis-based company. Her department was charged with catalyzing innovation. True to its purpose, her division created the world's very first gift card. She was instrumental in creating the communications and marketing materials around the card.
When her company merged with American Express, she became Director of Web Business Development and Marketing. It was her first brush with leading teams, and it struck a chord. She loved helping the team make effective contributions, challenging them when needed, and breeding confidence to innovate. In 2000, she left American Express Incentive Services (InteliSpend) to become head of strategy for the subsidiary of a large broadband startup. Her experience there was a lesson in explosive growth and teams without clear purpose. This would become a formative moment in her career.