ENTREPRENEURSHIP, MENTORSHIP & CHAMPIONSHIP BASEBALL: A CONVERSATION WITH ADAM MENDLER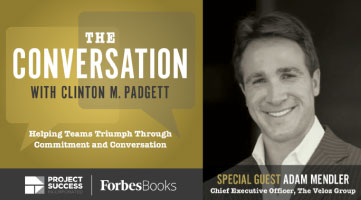 Episode Information:
Clint has a conversation with Adam Mendler, CEO of The Veloz Group and host of the Thirty Minute Mentors podcast. During their discussion, the two chat about how the best mentorships are friendships, what leaders can do to communicate effectively in a remote work environment, and why understanding your superpower is the key to achieving success. Plus, Adam bemoans the fate of his beloved Los Angeles Angels and Clint revels in the success of his hometown Atlanta Braves.
ENTREPRENEURSHIP, MENTORSHIP & CHAMPIONSHIP BASEBALL: A CONVERSATION WITH ADAM MENDLER