David M. Halm – Lead Senior Consultant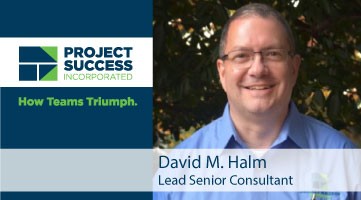 David is a Lead/Senior Consultant with PSI. Since joining the company in 2005, he has provided consulting and other project support for clients in a wide range of industries, most prominently the heavy manufacturing industry and electric utility sector. David has worked in a broad variety of project types, including facility design/construction, product localization, product development/introduction, supplier selection, cost reduction and international sporting events. His consulting experience includes extensive international work, particularly in China and other locations within the Asia-Pacific region.
David's work experience prior to joining PSI includes 15 years in the textile manufacturing industry. He has worked both domestically and internationally in a series of manufacturing and technical managerial roles, including as Project Manager for a major facility expansion/modernization, as Technical Manager for a facility design/construction/start-up (part of a four-year expatriate assignment in Mexico), and as a Process Improvement Manager.
David is a graduate of the Georgia Institute of Technology with a Bachelor of Science in Industrial Management with Certificates in Economics and Industrial/Organization Psychology. He is a member of the Project Management Institute and holds their Project Management Professional Certification (PMP). David lives in the Atlanta, GA (USA) area.