CYBER THREATS, WIRELESS SECURITY & DIGITAL HYGIENE: A CONVERSATION WITH DR. BRETT WALKENHORST (PART ONE)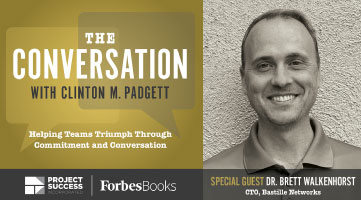 Episode Information:
Clint has a conversation with Dr. Brett Walkenhorst, CTO at Bastille Networks, a wireless threat intelligence company. During their discussion, Dr. Walkenhorst outlines his path to electrical engineering, explains Bastille's wireless threat detection capabilities, and discusses some of the unique vulnerabilities he's encountered. This is the first part of a two-part discussion.
CYBER THREATS, WIRELESS SECURITY & DIGITAL HYGIENE: A CONVERSATION WITH DR. BRETT WALKENHORST (PART ONE)